Half the Sky
Half the Sky is a book written by Nicholas D. Kristof and Sheryl WuDunn that outlines the many challenges that women face around the world. The book also offers past and current solutions that could be considered for others to explore or support. This book is thought-provoking, challenging, and sometimes painful to read, but it explores the lives of women in a way that few books have done before.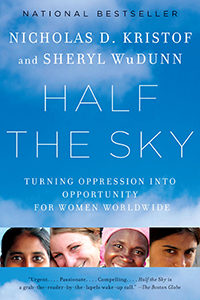 A Path Appears
A Path Appears is the follow up to Half the Sky and it offers solutions and resolutions to many of the things that the authors talk about in the first book. It also offers a look at the changes that have happened since the writing of the first book.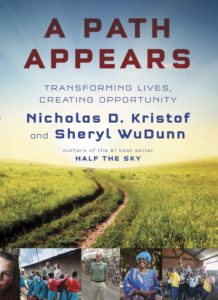 Sacred Journeys: A Woman's Book of Daily Prayer
This book, written by Jan L. Richardson, meditates on various aspects of women's lives in relationship to the different seasons of the church year. From perspectives about midwives in relation to the Advent and Christmas seasons to various ways to bless ones food.
Women of the Last Supper
Millie Nelson Samuelson has written about the women of the last supper from the perspective of the women. It is a fascinating book that explores the often looked-over women who were present at Jesus' last meal before his crucifixion
I Am Malala
I am Malala is about a girl in Pakistan who stood up for girls' education and was shot by the Taliban. Shortly after 9/11, the Taliban started to invade Pakistan and started practicing a very strict education system. They wanted all girls' schools to close and for girls and women to remain at home. Malala, a young girl, chose to stand up for her beliefs in her access to education. This is a very good book, and it is inspiring to read about the wonderful work that Malala did to keep the importance of girls' education in the forefront of her society.